Back
Harmonie Banded Cremation Urn | Adult Ashes | Engravable
Regular price
Sale price
$58.95
Unit price
per
Sale
Sold out
Harmonie Banded Cremation Urn Collection
Introducing the Harmonie Trisected Alloy Banded Cremation Urn Collection, an exquisite spectrum of colors adorned with three meticulously crafted metal bands encircling each urn. With a choice of five vibrant hues – light blue, dark blue, black, purple, and red – this collection presents a unique opportunity to pay tribute to your loved one's memory while embracing a trinity of elegance.
Engraving: Whether it's their name and/or significant dates, this personal touch transforms the urn into a uniquely tailored memorial. Engraving will be done directly on the urn. Please note that engraving adds 1-2 business days to your order delivery.
Artistry in Trisection
Every urn within the Harmonie Collection is a testament to meticulous craftsmanship, boasting not one, but three perfectly aligned alloy bands that grace its form. This trisected design adds depth and dimension, creating a captivating visual and tactile experience. Each band, like a delicate strand of connection, symbolizes the past, the present, and the future you shared.
Colors as Expressions
The array of colors in this collection provides you with the means to express the unique essence of your loved one. Whether you choose the calming light blue, the profound dark blue, the enigmatic black, the regal purple, or the passionate red, each hue speaks volumes about the memories and emotions you hold dear.
A Sanctuary of Memories
Nestled amidst the trinity of alloy bands lies a sacred space of remembrance. This urn cradles your loved one's ashes with the utmost reverence, providing a serene haven that echoes the depth of your emotions. It becomes a timeless symbol of the shared journey and the love that remains eternal.  
Dimensions

Large
Capacity: Up to 200 cubic inches. Ideal for a body weight of up to 200 lbs prior to cremation.
Dimensions: 10-3/8"H x 7-1/4"W.

Medium
Capacity: 85 cubic inches
Dimensions: 7.9 Inches High x 6.0 Inches Length x 6.0 Inches Wide
Shipping

– Our free shipping usually takes 5-7 business days including processing time. For engraved orders, please allow an additional 1-2 business days for shipping.
– Select faster shipping at checkout if required.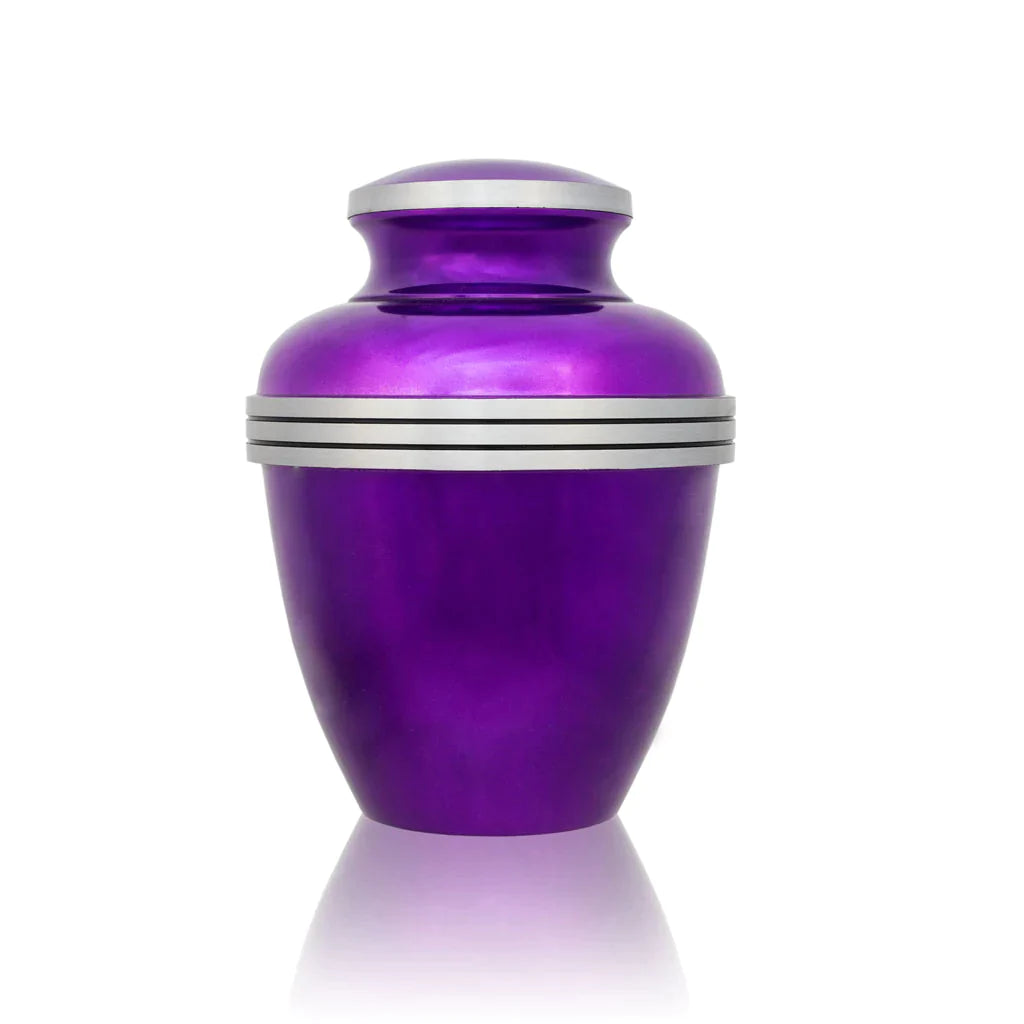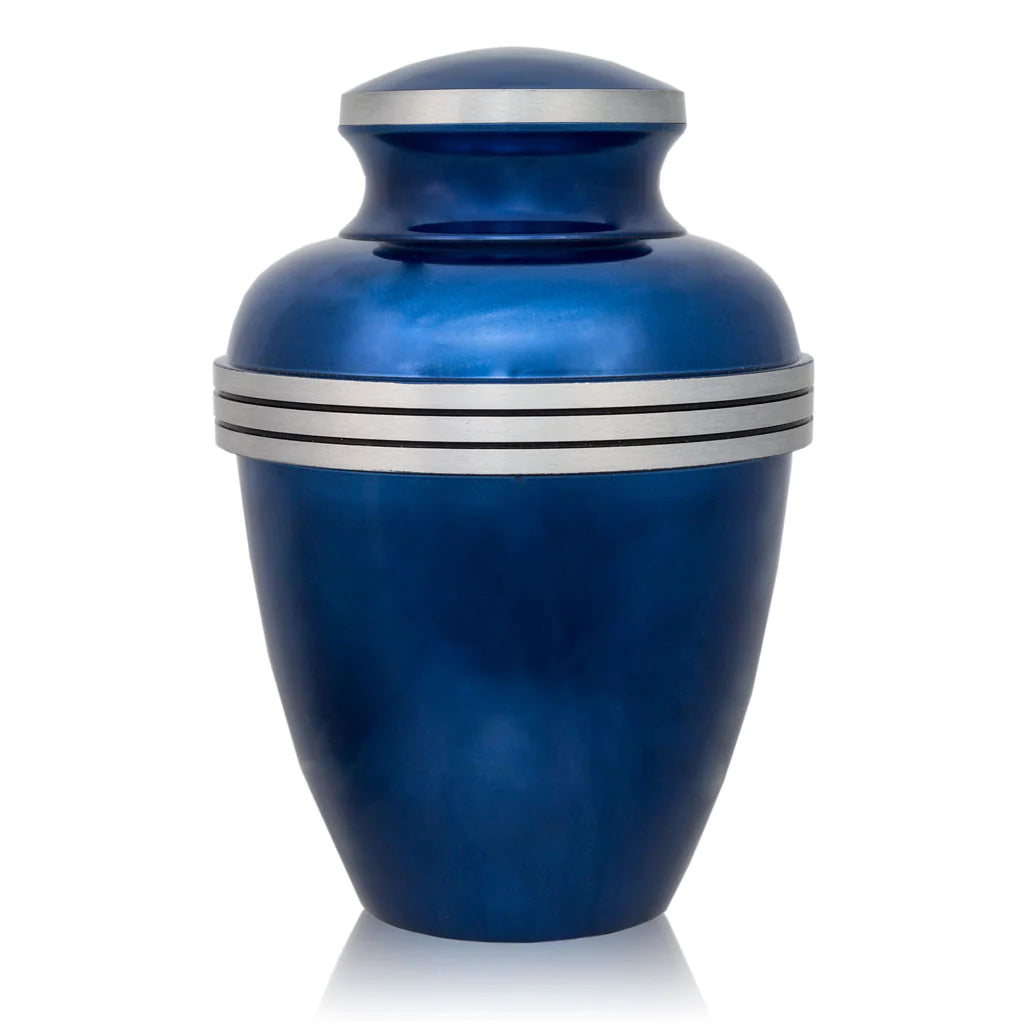 Absolutely Georgous
Quick delivery, beautiful product EXACTLY as described
Thank you so much
Banded Cremation Urn | Adult Ashes | Engravable
Love it
We are extremely pleased with this banded cremation urn and we were even happier to have it engraved, which made it all the more special. The red color looks even better in real life.
Great urn
My family and I chose this urn to remember our Father who passed away a couple years ago; we are pleased with our purchase. More than what we expected. Thank you.